(Re)configuring Territories Talks
→ Доклады на (Пере)осмыслении территорий
→ (Re)configuring Territories vestlusring
→ (Re)configuring Territories -keskustelut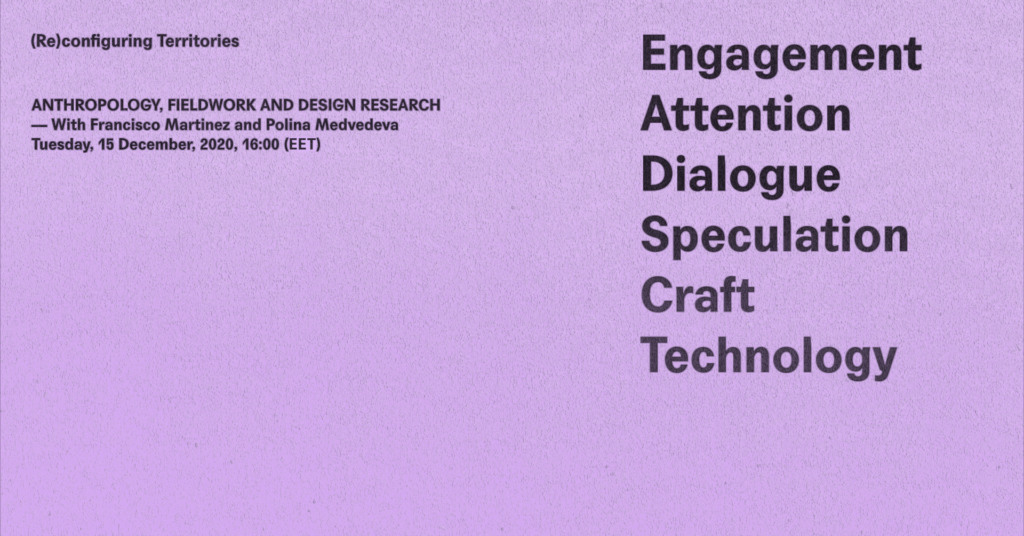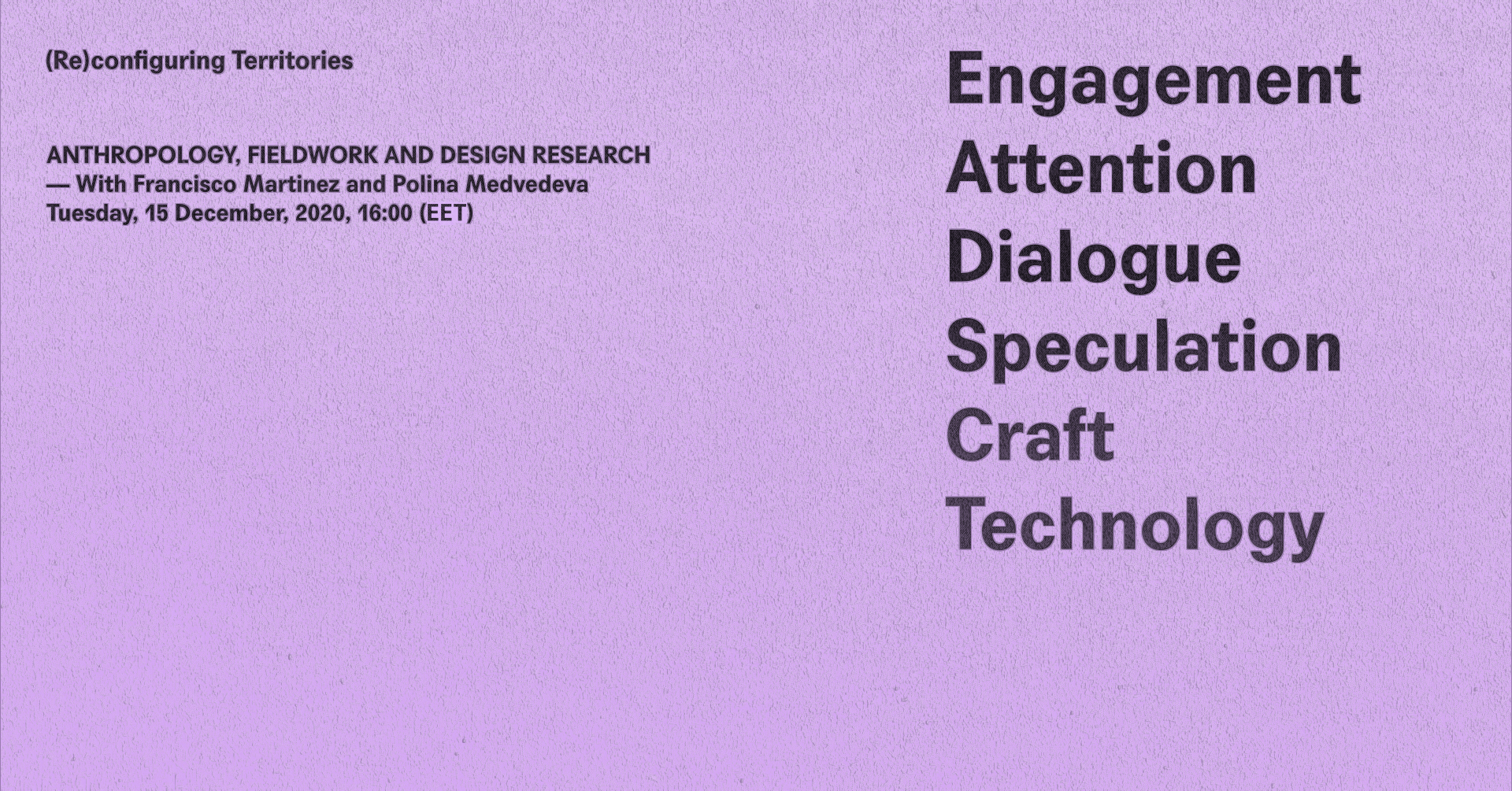 Anthropology, Fieldwork, and Design Research
– With Francisco Martinez and Polina Medvedeva
Tuesday, December 15, 2020, at 16 (EET)
Interest in anthropology is growing in situated architecture and design research circles, with fieldwork and community-led design processes becoming an increasingly important part of the critical discourse. What should architects, designers, and artists know from anthropology and its methodology? What can these disciplines learn from each other?
(Re)configuring Territories program curator Tommi Vasko talked with professor Francisco Martínez and filmmaker and artist Polina Medvedeva about fieldwork and the relationships between artistic research and anthropology.
A recording of the conversation is available here:
https://www.facebook.com/548218410/videos/10158375099213411/
Practices
→ Практики
→ Praktika
→ Praktiikat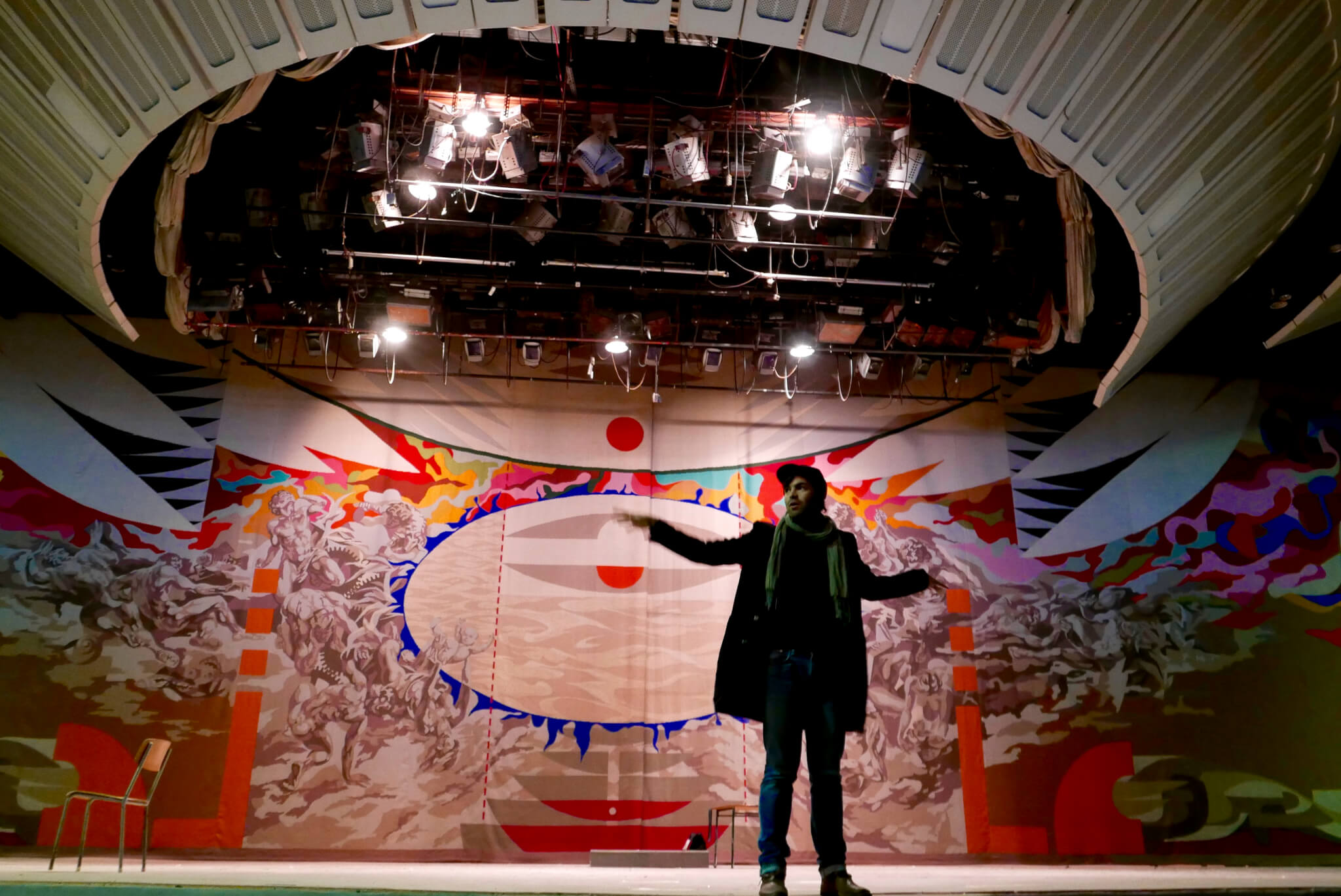 Francisco Martínez is an anthropologist dealing with contemporary issues of material culture through ethnographic experiments. In 2018, he was awarded with the Early Career Prize of the European Association of Social Anthropologists, and currently he works as Associate Professor at Tallinn University.