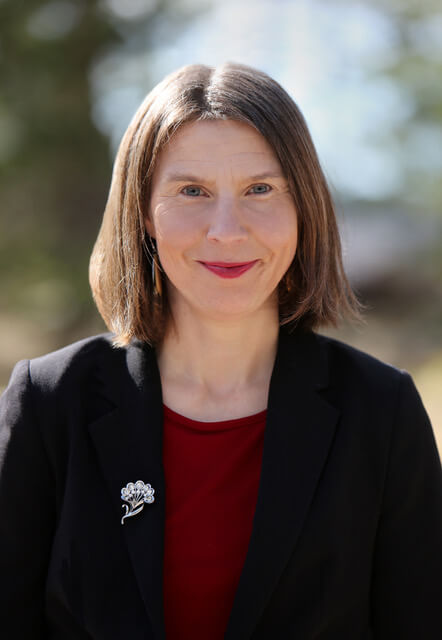 Ingrid Svanfeldt is a journalist, teacher in journalism, and media entrepreneur with a master's degree in media and communication from Helsinki university. Currently, she teaches journalism at the Swedish School of Social Sciences at Helsinki University and works on a roleplay project about Freedom of Speech and Belarusian journalists. Her company has produced documentaries, and various shorter radio and tv-programs for the Finnish broadcasting company Yle.
Ingrid Svanfeldt's Svanfeldtmedia was founded in 2007.
In 2006 Ingrid Svanfeldt creates an educational concept, Video i klassen (Video in the classroom), which becomes popular among teachers around Finland. In 2006-2013 Ingrid Svanfeldt's Svanfeldtmedia works with Video i klassen- courses and film festivals together with Cityfolkhögskolan (later Axxell) vocational school. During the same period, Svanfeldtmedia, in collaboration with Stefan Svanfeldt's Bisamedia, sells in-depth news- and current affairs-programs to Yle's current affairs tv-programs Närbild and OBS. They also produce radio programmes and shorter videos for companies, municipalities and organizations. In 2016 Ingrid Svanfeldt gets a teacher diploma from Helsinki university and starts working part time as a teacher in television- and radio and freelance journalism, at the University of Haaga – Helia in Helsinki and from 2015 onwards mainly at the Swedish-speaking journalism program at the Swedish School of Social science at the university of Helsinki. 
Ingrid Svanfeldt has taken part in many international projects such as a trip to the Republic of Tuva in Russia 2013 or the European Year of Volunteering in Latvia 2011-2012, the EU project for diversity in media, MEDIANE and a co-operation with a Portuguese radio journalist in Portugal in 2014 and an Internet café for refugees, which was organized in Svanfeldtmedia's and Bisamedia's studio in 2015-2016 by the local Sjundby traditionsförening.