Talks
→ Весенняя Школа 2022
→ Residentuur 2021
→ Keskustelut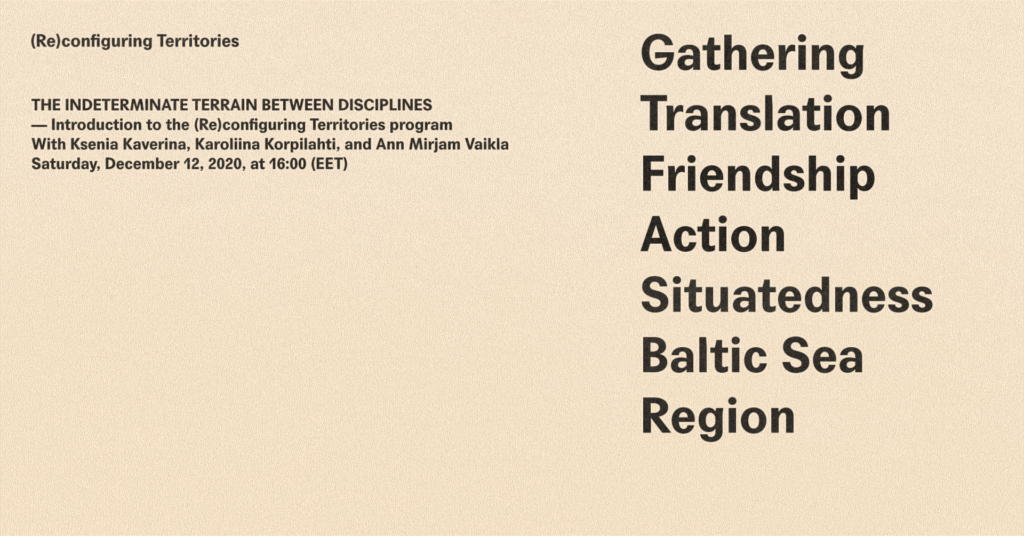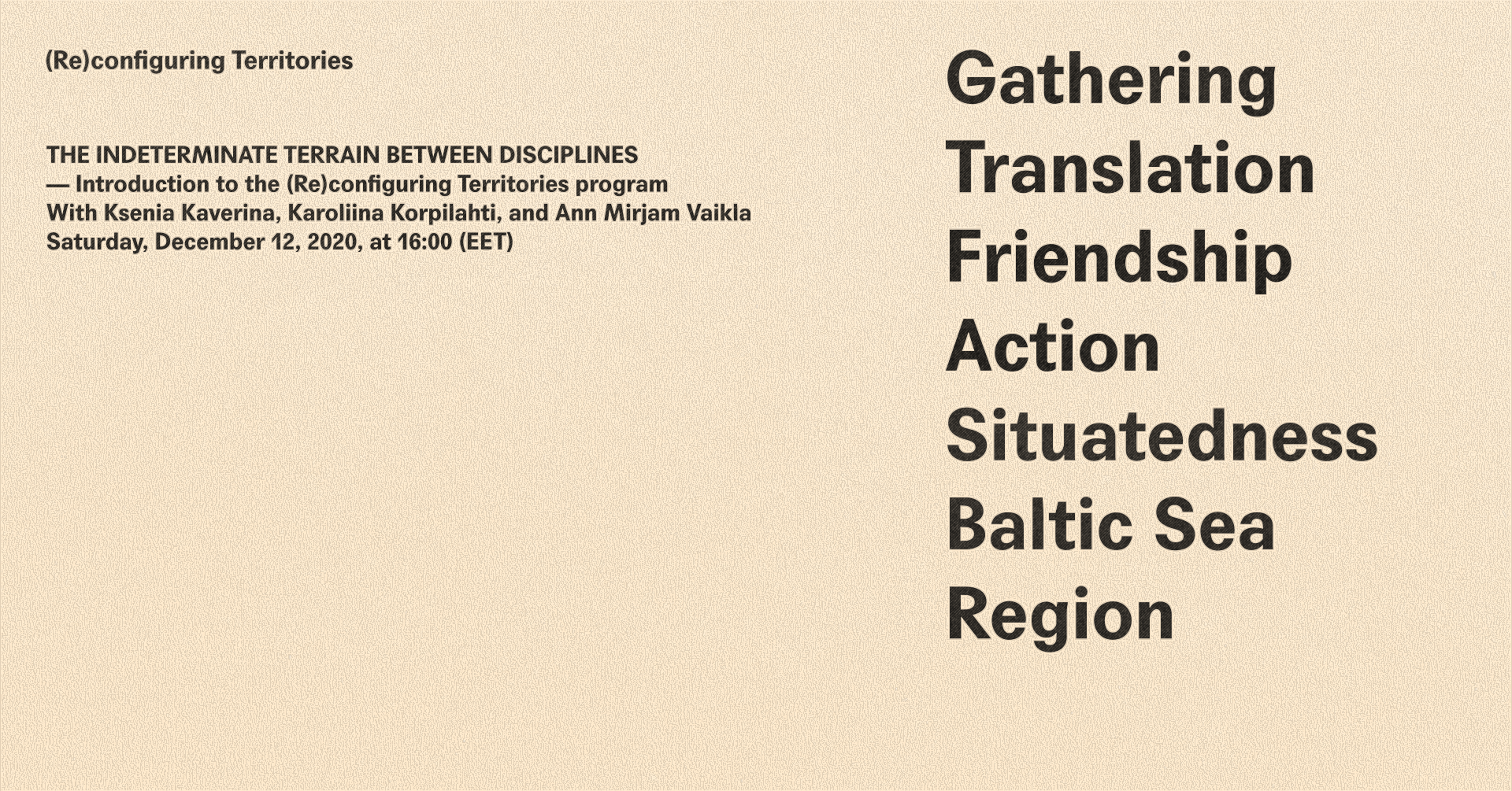 The Indeterminate Terrain Between Disciplines
– Introduction to the (Re)configuring Territories pragramme
With Ksenia Kaverina, Karoliina Korpilahti and Ann Mirjam Vaikla
Saturday, December 12, 2020, at 16 (EET)
The first (Re)configuring Territories talk was a discursive introduction to the research program. How can residencies and gatherings create discussions about borders, territories, and design and architecture cultures?
(Re)configuring Territories program curators Kaisa Karvinen and Tommi Vasko talked with curator and archivist Ksenia Kaverina, program director Karoliina Korpilahti and Narva Art Residency's director Ann Mirjam Vaikla.
Practices
→ Практики
→ Praktika
→ Praktiikat
Kaisa Karvinen is a Helsinki-based architect and writer interested in the intersections of performativity, public space and collective unlearning. Kaisa's practice consists of different forms of constructing and writing, usually in multidisciplinary groups.

Other news
→ Новости
→ Uudised
→ Uutiset
Live-Action Role-playing the City is a weekend-long workshop that explores performative artistic research in the context of urban surroundings. How can cities be approached by means of LARPs? How can LARP exercises be used for questions dealing with the city? What kind of power structures emerge? The workshop will begin on Friday, May 3 at 4p.m. and end on Sunday, June 5 at 3 p.m. 5-8 participants will be admitted to the workshop. Register by May 20.