Talks
→ Весенняя Школа 2022
→ Residentuur 2021
→ Keskustelut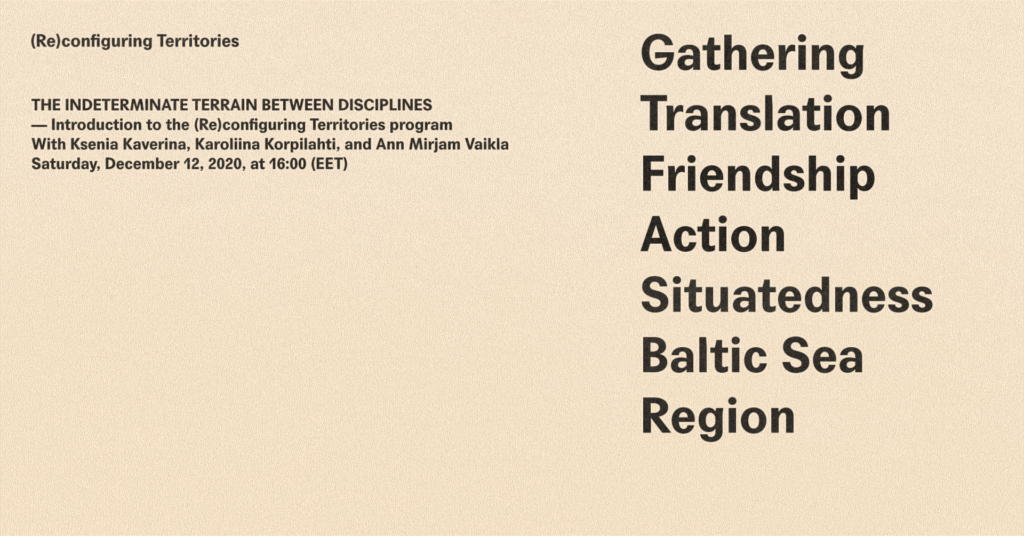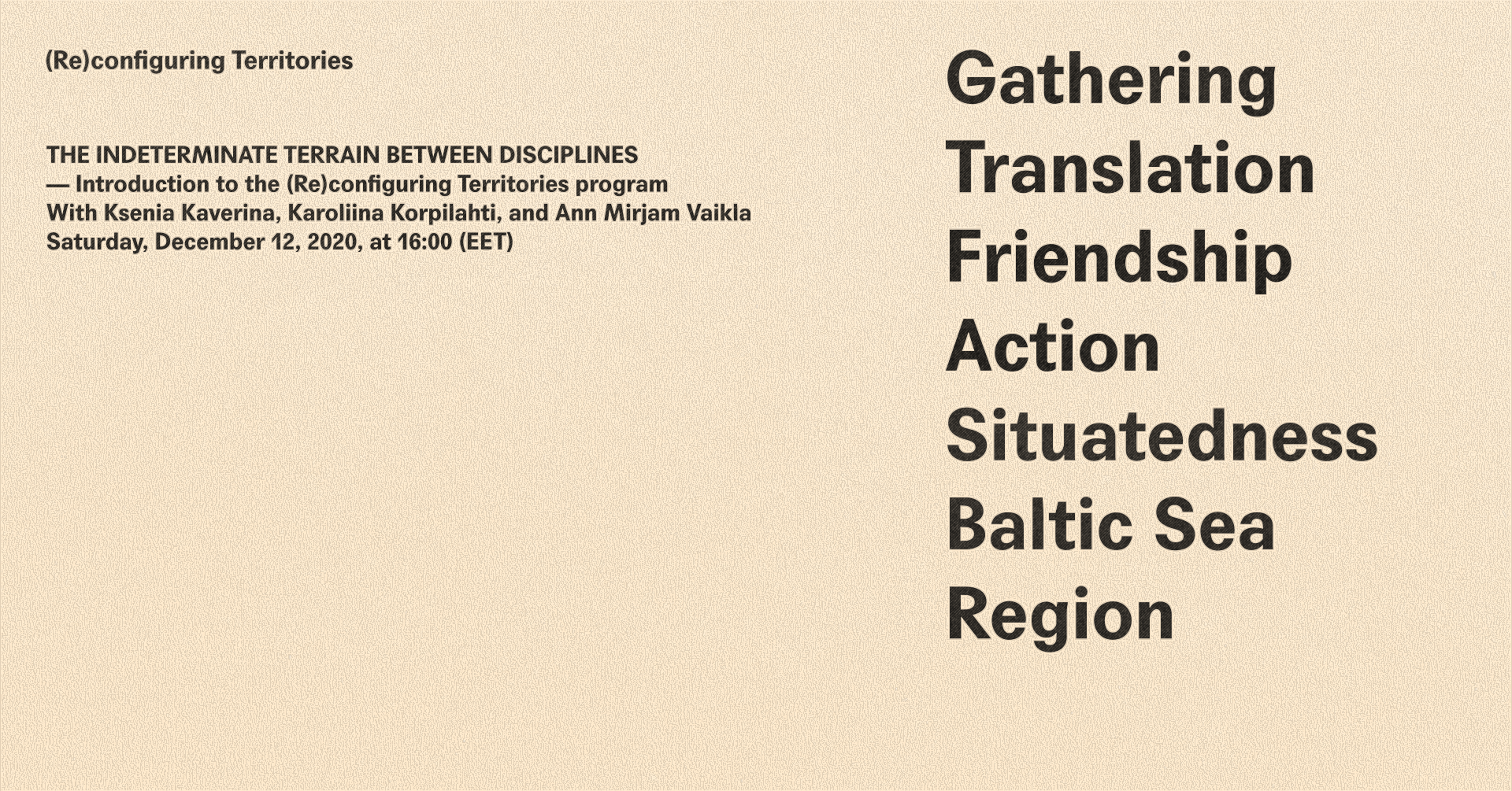 The Indeterminate Terrain Between Disciplines
– Introduction to the (Re)configuring Territories pragramme
With Ksenia Kaverina, Karoliina Korpilahti and Ann Mirjam Vaikla
Saturday, December 12, 2020, at 16 (EET)
The first (Re)configuring Territories talk was a discursive introduction to the research program. How can residencies and gatherings create discussions about borders, territories, and design and architecture cultures?
(Re)configuring Territories program curators Kaisa Karvinen and Tommi Vasko talked with curator and archivist Ksenia Kaverina, program director Karoliina Korpilahti and Narva Art Residency's director Ann Mirjam Vaikla.
Practices
→ Практики
→ Praktika
→ Praktiikat
Kaisa Karvinen is a Helsinki-based architect and writer interested in the intersections of performativity, public space and collective unlearning. Kaisa's practice consists of different forms of constructing and writing, usually in multidisciplinary groups.

Other news
→ Новости
→ Uudised
→ Uutiset
The exhibition 'НА КОЗЕ НЕ ПОДЪЕДЕШЬ (YOU CAN'T GET THERE ON A GOAT)' exhibition debuts two site-specific spatial gallery interventions by recent NART Artists-in -Residents Andrea Stanislav (US) and varialambo (Varia Sjöström, Hatz Lambo) (FI/DE). The two solo projects link to transfigure NART's gallery spaces through a physicality of visual poetics and theatre, informed by dreams, experiences, performances, and unexpected events which took place at NART on the Estonian-Russian border in the Summer of 2022. Both artists reflect upon the sight of Narva as a contextualised charged corridor or 'Zona', where language, exile, history, neighbourliness, rapprochement, diplomacy and cyclical memories shift into immersive environments of light, sound, sculpture and moving image.